TV Guide's William Keck caught up with 24 cast members at the series finale event and asked cast members about their favorite scenes or characters in 24. Here's what Annie had to say.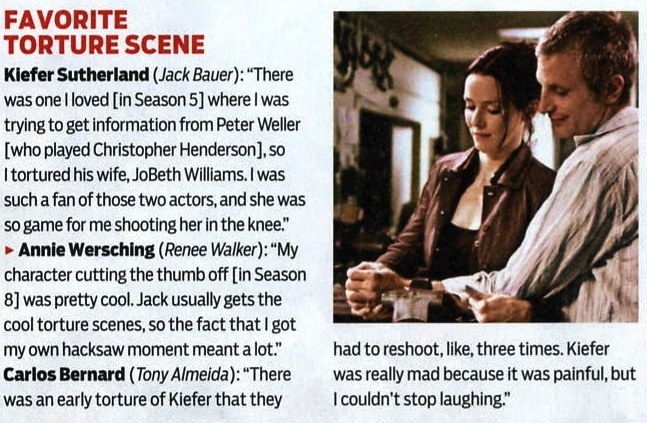 Annie Wersching (Renee Walker): "My character cutting the thumb off [in Season 8] was pretty cool. Jack usually gets the cool torture scenes, so the fact that I got my own hacksaw moment meant a lot."
Associated With

Latest News
Archives
About Annie Wersching
Annie Wersching is an actress best known for Renee Walker on 24. This is the most comprehensive Annie Wersching resource on the web with the largest collection of pictures, videos, interviews, latest news, and more.