24
Air Date: January 11th, 2009
·
DVD Date: May 19th, 2009
Videos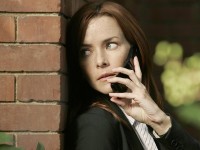 View Videos (94)
Annie Wersching played FBI Agent Renee Walker in the seventh and eighth seasons of the hit FOX television series 24. She appeared in 37 episodes of the show and received widespread critical acclaim for her performance.
Wersching first auditioned for the role of Nadia Yassir in the sixth season. She then filmed a television pilot, Company Man with 24 executive producer and director Jon Cassar. Although Company Man did not go forth to series, producers liked Annie and asked her to audition for the upcoming seventh season of 24. She was cast in early September 2007, just days before production began.
Casting Call
ROLE: [RENEE WALKER] Caucasian, in her mid 30's she is an FBI Agent heading up a special task force. Renee is smart, strong, sexy and very good at her job at the expense of her personal life. At some point she and Jack Bauer's paths will cross and there will be an attraction for one another. SERIES REGULAR.
Latest 24 News