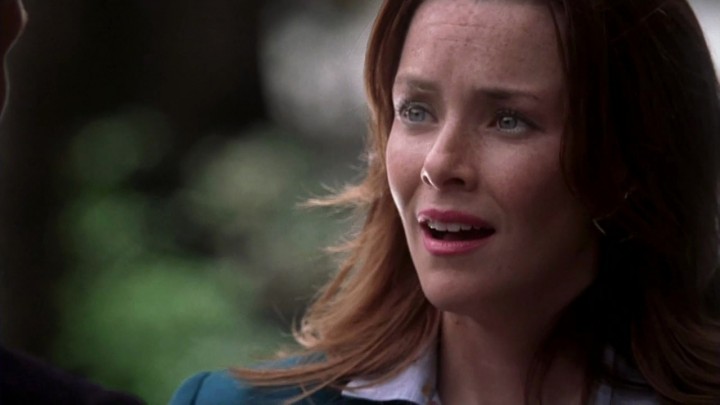 As Soaps.com already reported, Annie Wersching (Amelia Joffe) has moved on from General Hospital. In the meantime, we can see her Monday night, October 1, on Journeyman, NBC's new romantic/mystery drama. It's a story about a newspaper man who travels through time to change people's lives.

To make sure that her soap fans follow her into night time, Annie emailed Soaps.com GH Editor Julie Clark Robinson to let her know that Amelia fans should be sure to catch the beginning of the show so as not to miss her parts! She hints, "…I just might be giving birth on an airplane in 1973." She also comments about the "sweet 80's shoulder pads" that her wardrobe calls for. Sounds intriguing — and a far cry from Amelia Joffe's sleekly dressed TV producer that we're used to seeing from Annie.

Next up for Annie is her debut on 24 in January. She promised to fill us in about that in time for her debut. Thanks for keeping us in the loop Annie!
Source Soaps.com
Associated With

Latest News

0:30
Archives
About Annie Wersching
Annie Wersching is an actress best known for Renee Walker on 24. This is the most comprehensive Annie Wersching resource on the web with the largest collection of pictures, videos, interviews, latest news, and more.