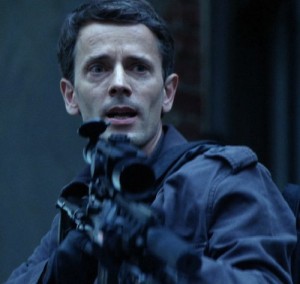 Near the bottom of an interview with Joel Bissonnette (the actor who plays Pavel Tokarev – Renee's sniper) said that "fans are pissed" at him. Apparently he wasn't a 24 viewer and thus didn't know how beloved Renee Walker was. Looks like he quickly found out.
Joel also appears in 24 this season playing a Russian assassin – you can see him on the hot Fox series tonight and during the next couple of weeks. A few weeks back, the Russian bad guy played by Joel killed Jack Bauer's love interest, Renee Walker.

"I killed a very popular character. I hadn't been watching the show so I didn't realize (she was popular). They go to his apartment, they have sex, finally the tension for the audience is relieved, and then I shoot her.

"Yeah, some people are p—ed."
Source Montreal Gazette
Associated With

Latest News
Archives
About Annie Wersching
Annie Wersching is an actress best known for Renee Walker on 24. This is the most comprehensive Annie Wersching resource on the web with the largest collection of pictures, videos, interviews, latest news, and more.