Game Informer says that Annie would make a great female Shepard in the upcoming Mass Effect movie:
Female Shepard – Annie Wersching (24)
Annie played federal agent Renee Walker in seasons 7 and 8 of 24, so she clearly has experience with pointing guns at things and questioning terrorists. Put a space rifle in her hands, switch aliens out for terrorists, and you've got a dead-on female Shepard.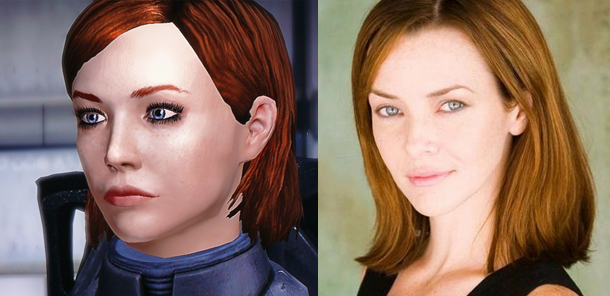 Meanwhile, TVDoneWright.com lists Wersching as their casting wish for Law and Order: Los Angeles:
Junior Detective – Annie Wersching
In 20 seasons, the original Law & Order only had one female detective. In its spin-offs, we've seen several, most notably Detective Olivia Benson (played by Mariska Hargitay).

I think that LOLA should cast a female lead, and with 24 just ending, Annie Werching should be on top of anyones casting list.

We know her as CTU agent Renee Walker. Werching joined the cast of 24 last season, and became a fan favorite instantly. In the eighth and final season, we saw another side of Renee Walker; a much darker and unhinged character, which was highlighted by Werching's stellar performance.

Sadly, after finally consummating her relationship with Jack Bauer, Renee Walker was killed. It's a tough tough gig to play Jack Bauer's lover!

Werching's character was one of the biggest highlights of the last season of this iconic series. Her Renee Walker will be one of the most memorable characters, despite being there a relatively short time.

Now it's time to move on from 24. We've seen that she can play several ranges. She's been the by-the-book CTU agent, and she's been the ass-kicking female version of Jack Bauer.

LOLA creators should jump right away on her. She won't be available for long, I have a feeling. And can you image her teamed up with my pick #1?
Latest News
Archives
About Annie Wersching
Annie Wersching is an actress best known for Renee Walker on 24. This is the most comprehensive Annie Wersching resource on the web with the largest collection of pictures, videos, interviews, latest news, and more.