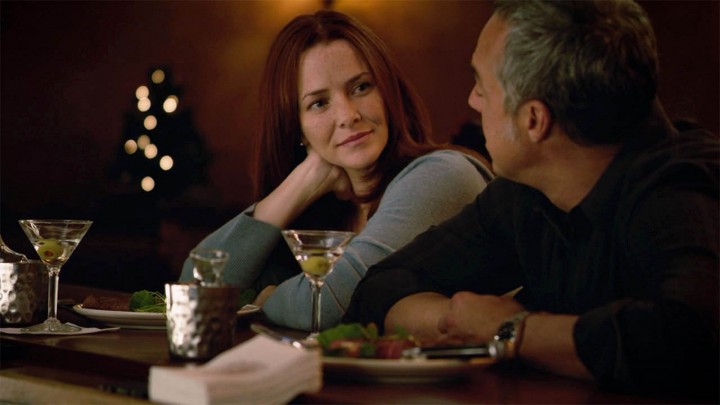 The pilot for Annie Wersching's new series "Bosch" is now live on Amazon (US) and LOVEFiLM (UK). Annie stars as Julia Brasher, an officer with the Los Angeles Police Department.
Please be sure to leave a five star review and positive feedback as this will help Amazon executives determine which pilots will go to series. To send your feedback, go to amazonoriginals.com and click the yellow "Take the survey" button, then select "Bosch" from the list of shows and fill out the brief form.
Here's the official plot synopsis for Bosch.
Bosch

Based on Michael Connelly's best-selling Harry Bosch series and written by Eric Overmyer and Michael Connelly, drama pilot Bosch follows a relentless LAPD homicide detective as he pursues the killer of a 13-year-old boy while standing trial in federal court on accusations that he murdered a suspected serial killer in cold blood. Bosch is played by Titus Welliver (Argo, The Good Wife) and stars Annie Wersching, Amy Price-Francis and Jamie Hector. Henrik Bastin of Fabrik Entertainment (The Killing) produced and Jim McKay directed the pilot.

I'm really excited to be bringing Bosch to Amazon viewers. I think we've put together a show that is completely loyal to the books and presents in Titus Welliver a Harry Bosch relentless as a bullet and as complex as a DNA strand," said Michael Connelly, bestselling author of the critically acclaimed Harry Bosch novels which the pilot is based on. "Whether you know the books or not, you're going to want to follow this man into his own dark corners as well as those of L.A."
Source Amazon
Associated With

Latest News
Archives
About Annie Wersching
Annie Wersching is an actress best known for Renee Walker on 24. This is the most comprehensive Annie Wersching resource on the web with the largest collection of pictures, videos, interviews, latest news, and more.