Here are some writeups from General Hospital fans who met the cast members (including Annie Wersching) at a luncheon at the General Hospital Fan Club Weekend. As you can see, everyone loves her!
Carolyn: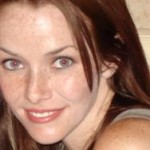 Annie Wersching is absolutely adorable. My TV doesn't do anything for her. The show doesn't either. Her character is supposed to be nasty so I imagine they try to down play her looks but in person she's really just stunning. Great hair and a beautiful smile. Of course she's a stick but not so much that she looks aneroxic. She really brightened the room when she walked in. I lost track of her quickly also but I think she was carried along with the Sebastian Roche crowd.
Annie Wersching (Amelia Joffe) was a riot! Although I didn't get a shot with her, I really enjoyed telling her that I love watching her put the screws to Sam!
Kathy:
A couple minutes behind Rebecca Herbst, Sebastian Roche (Jerry Jax) strolled in closely followed by Annie Wersching (Amelia), both also just finished with taping. Clearly, they are friends. Annie Wersching wore her hair in two pigtails and looked completely different than Amelia Joffe, Producer and career woman on General Hospital.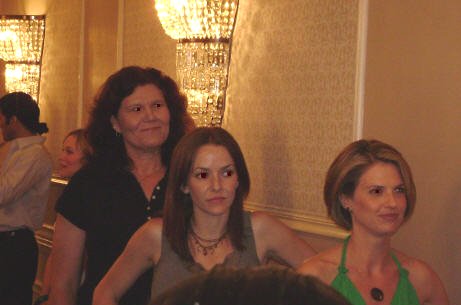 Annie was very chipper and fun to meet. She looks a lot younger in person. General Hospital's crappy lighting probably makes her look older.
Associated With
Latest News
Archives
About Annie Wersching
Annie Wersching is an actress best known for Renee Walker on 24. This is the most comprehensive Annie Wersching resource on the web with the largest collection of pictures, videos, interviews, latest news, and more.