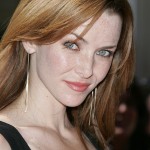 Joshua Alston of Newsweek has listed the "10 Most Shocking Emmy Snubs" and it's nice to see Annie Wersching made the list.
Annie Wersching, 24

As a series, 24 hasn't been on top of its game from some time now. But of the complaints I could make about the show's seventh season, Annie Wersching is not among them. She was stellar as Jack Bauer's partner Renee Walker, showing how easily it is for a moral absolutist to slide further and faster toward relativism.
Check out the full story at Newsweek which includes Katey Sagal from Sons of Anarchy, Kyle Chandler and Connie Britton of Friday Night Lights and more.
Associated With

Latest News
Archives
About Annie Wersching
Annie Wersching is an actress best known for Renee Walker on 24. This is the most comprehensive Annie Wersching resource on the web with the largest collection of pictures, videos, interviews, latest news, and more.