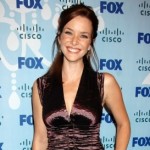 Annie Wersching is auctioning off a bunch of dresses she has worn to various events for a great cause: all profits from the sale of these dresses will go towards helping her friends family's cost to adopt a little girl!
Although it's hard to believe anyone will look as sexy as Annie Wersching wearing these dresses, you'll at least get to own something of hers! Here are the links to the eBay auctions along with photo galleries of the items:
Annie Wersching Dress Auctions
The auctions end on June 3, 2010 so make sure to bid quickly!
Latest News
Archives
About Annie Wersching
Annie Wersching is an actress best known for Renee Walker on 24. This is the most comprehensive Annie Wersching resource on the web with the largest collection of pictures, videos, interviews, latest news, and more.