No Ordinary Family
Air Date: January 4th, 2011
·
DVD Date: September 9th, 2011
Videos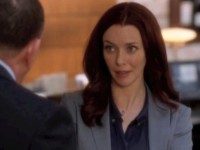 View Video
Annie Wersching guest-starred on ABC's No Ordinary Family as Michelle Cotten in the "No Ordinary Friends" episode which aired on January 4, 2011.
She played the wife of Ricky Schroder's character Dave Cotten whose life was saved by Jim Powell (Michael Chiklis). The Cotten's befriend the Powell family, but Jim begins to suspect that the Cottens may be leading their own secret lives.
Annie originally auditioned for the part of Stephanie Powell and was one of the final choices, but was pregnant at the time.
Latest No Ordinary Family News