Denise Martin of Los Angeles Times caught up with Annie Wersching at the 2009 American Idol finals at at the Nokia Theatre and asked who she was rooting for.
4:16 p.m. Glenn Morshower, 24's Agent Aaron Pierce is here, along with Annie Wersching who plays Renee on the show and both are rooting for … Adam Lambert. "We gotta go with Adam, of course" Morshower told me as they headed into the Nokia. (P.S. Morshower calls Annie "Freckles").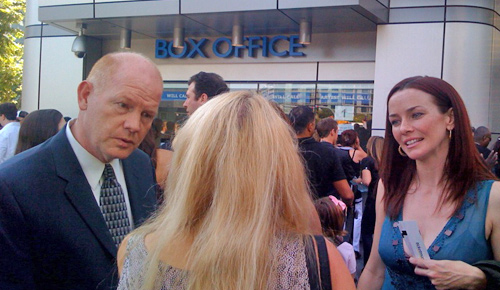 Source LA Times Idol Tracker Blog
Latest News
Archives
About Annie Wersching
Annie Wersching is an actress best known for Renee Walker on 24. This is the most comprehensive Annie Wersching resource on the web with the largest collection of pictures, videos, interviews, latest news, and more.